Susan Carol
President and Executive Director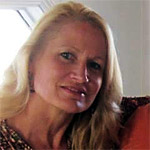 While based in Virginia since 1983, Susan Carol, APR, has earned a winning reputation in a worldwide market of healthcare, technology and finance. Clients have included many publishers and expansion-stage firms as well as associations' and multinational corporations needing campaign support or full-service public relations management. She has grown her organization and its team of writers since 1989. The Health Industry Writers team is a division of Susan Carol Associates Public Relations, Inc., a full-service firm providing integrated PR, advertising and marketing communications services. Her team produces content for medical practitioners, consultants, and healthcare service providers.
A visionary who looks beyond individual projects and considers the "big picture," Susan continually studies how her clients' interests are affected by emerging media, cultural and economic forces. She counsels in managing communications crises, branding and establishing new marketing communications channels. Susan is an accredited and active member of the Public Relations Society of America and a board member in the Equipment Leasing and Finance Association. In her community she serves on the board of the Women and Girls Fund, of the Community Foundation in Fredericksburg, Virginia.
Susan has a BA in journalism from Penn State University and has previous communications management employment in corporate, association and military public relations, including a variety of positions while living abroad early in her career.
---
Sue Carrington
Healthcare Writer, Editor, and Publications Manager
Sue has several decades of experience in business communications, with a distinct focus on healthcare. In a career that has spanned print, broadcast and online media, she has written for an array of healthcare organizations worldwide, from global consulting firms to technology solution providers; finance companies and research firms to physician group practices.
Sue's communications background includes 12 years with the global health sciences group of Ernst & Young (EY). There, she wrote, edited, and directed the production of a variety of print, Web, and video communications for an international audience of provider care, biotechnology, and pharmaceutical organizations. Today, as an independent writer and editor, she continues to write, edit, and produce publications for EY's healthcare clients, including New horizons, an annual publication for the provider care and payer industries, and Health Industry Post, a healthcare client newsletter. She has also served as a contributing writer on EY's Beyond borders, an annual publication for the global biotechnology industry, and Progressions, for the global pharmaceutical industry.
For 14 years, Sue has provided periodic editorial services to global healthcare organizations John Snow, Inc. (JSI), Partnership for Supply Chain Management Systems (PSCMS), Management Sciences for Health (MSH), and Program for Appropriate Technology in Health (PATH). She has served also as a writer and editor for Alvarez & Marsal Healthcare Industry Group, the US Air Force Surgeon General's Office, technology solutions provider EMC, national advisory group the National Alliance of State and Territorial AIDS Directors (NASTAD), healthcare market research firm Manhattan Research, risk mitigation consultant Health Care Integrity Solutions, plastic surgery group Colorado Plastic Surgery Center and faith-based health group Congregational Health ReSource, LLC.
In 1999, while beginning her work as an independent communications consultant, Sue also joined as an associate with Susan Carol Associates/Health Industry Writers. She has provided a wide range of editorial services to Health Industry Writers clients, including healthcare technology solutions providers 3M, SoftMed Systems, Inc., VISICU and Versaworks; healthcare financing company HPSC; and physician groups Prizm Dental Partners, Plastic Surgery Services of Fredericksburg and Radiologic Associates of Fredericksburg.
Sue's healthcare experience has been seasoned also through service to the local community. She wrote a successful grant proposal to the Washington, DC, government to fund a home for women and children living with AIDS.
Sue is an honors graduate of Gettysburg College in Gettysburg, Pennsylvania.
---
Carla Young Harrington
Healthcare PR Manager and Writer

A 20-year veteran of healthcare communications, Carla began her career as a newspaper reporter covering the medical "beat." In the 20 years since, she has helped a variety of healthcare businesses, providers and non-profits to communicate more effectively with their key constituents. Her strengths include writing clear and compelling Web site content, e-newsletters, brochures, case studies and articles for healthcare audiences. She also has extensive expertise generating local, state and national news coverage for healthcare organizations.
After working as a reporter at The Free Lance-Star newspaper in Fredericksburg, Virginia, Carla moved on to the University of Virginia Health Sciences Center in Charlottesville. She served as assistant director of the news office, winning awards for her work communicating with reporters about the center's research and programs. Carla later joined the news office at the prestigious National Research Council, affiliated with the National Academy of Sciences in Washington, DC. There, she publicized scientific reports through media alerts, news releases, press conferences, contributions to academy publications and news summaries of the journal Proceedings of the National Academy of Sciences.
Carla joined Susan Carol Associates Public Relations in 1992. Early on, she significantly expanded news coverage of a then little-known disorder, interstitial cystitis, through SCAPR's work for the Interstitial Cystitis Association. Carla's more recent work helped VISICU to educate healthcare providers and reporters about its telemedicine solutions using customer case studies; SoftMed and 3M Health Information Systems to enhance understanding of their products through tailored brochures; Radiologic Associates of Fredericksburg to improve communications with referring physicians through customized newsletters and e-newsletters; Virginia Interventional and Vascular Associates to expand awareness of its specialty through tailored Web content and targeted press releases; and two healthcare providers — an oncology group and a plastic surgery practice — to gain local and national media coverage.
Carla is an honors graduate of the University of Richmond, Virginia.
---
Susan Laurel Hodges
Healthcare Writer and Editor
Susan Laurel Hodges has written for more than 70 publications and consulted for dozens of organizations.  Her work has appeared in such widely circulated publications as The Washington Post, NationsBusiness, The Chicago Tribune and The Washington Business Journal.
A former newspaper reporter, Susan has written on scores of topics, including healthcare.  Her healthcare consulting experience ranges from editing physician-authored papers for publication in the Journal of American Psychiatry to editing Infectious Wastes News, a Washington, D.C.-based publication for generators and handlers of bio-hazardous wastes. Susan has also written instruction manuals on maintaining and enhancing sanitary conditions, including handling and disposing of hazardous medical wastes in hospitals and assisted-living facilities.
Clients value Susan's ability to translate technical terms and complex topics into clear and interesting prose. Along with healthcare, additional areas of writing expertise include property-casualty insurance, specialty finance, information technology, transportation and real estate. Susan has implemented marketing communication plans for Freddie Mac and written about electronic warfare for the Journal of Electronic Defense. She has also written extensively about legislation and its implications for industry.
Susan received a BA in English and Speech from Westminster College in New Wilmington, Pennsylvania. She has continued to hone her craft through writers' workshops at Wesleyan, Radford and George Washington universities.
---
June Padgett
Graphic Designer

June has more than 15 years of experience in the graphic design industry. By combining a strong sense of design with an ability to understand her clients' specific needs, she provides organizations of all sizes with a standout visual identity uniquely suited to them. Armed with imagination and communication skills, June manages each step of the design process from initial consultation, through research and concept development, design execution and print production. Recent projects include logo design and corporate identities, books, magazines, catalogs, membership directories, programs, brochures, newsletters, posters, interactive educational materials, advertisements and peripherals.
She produces all of the newsletters and most of the marketing and branding materials for Health Industry Writers. Outside of her work for Susan Carol Associates, she has provided design and layout for various national associations and non-profits, including the American Red Cross.
Before joining Susan Carol Associates in 2004, June served five years as graphic design supervisor for the University of Mary Washington in Fredericksburg, Virginia, in the roles of creative director, designer and print manager. She began her design career at Sans Serif Graphics, in Fairfax, Virginia, where she worked as a project manager and production artist.
---
Jeri Phillips
Project Manager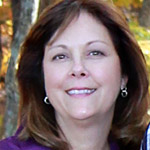 A multi-faceted public relations and marketing professional, Jeri performs a variety of functions for Healthcare Industry Writers, managing the vast range of details that go into successful projects. Her 25 years of experience in project management, event planning, public relations, sales and marketing have been leveraged by a wide range of clients.
Most recently, Jeri's work with Radiologic Associates of Fredericksburg and Virginia Interventional and Vascular Associates has required her to take complex materials and develop them into easily understandable information for various audiences. As a project manager, she has coordinated focus groups, Web sites, trade shows, newsletters and full-scale marketing campaigns. Along with healthcare organizations, Jeri has experience working with a variety of small and growing businesses in a range of industries.
Jeri received her BA in Journalism and Political Science from Illinois State University.
---
Hank Wieland
Editor and Proofreader
Hank has edited and proofread hundreds of information and communications technology publications, including several dozen books, reports and tradeshow dailies ranging from 100 to 600 pages. His 35+-year editorial career spans three non-profit groups: US Telecom, Telecommunications Industry Association and InfoComm International. He worked as a proofreader for Dow Jones and served also as a public information officer for the US Coast Guard.
Hank joined Susan Carol Associates more than a decade ago and its healthcare division in 2009 as a part-time copy editor. He also currently freelances for Aerospace America magazine and edits several TechAmerica annual reports on high-tech trade. Hank also hasextensive global experience, having worked in such locales as India, China, Brazil, and Mexico.
Hank received a BS in journalism from the University of Maryland.
---