In an increasingly complex healthcare industry, clear and distinct communications are more critical than ever. Health Industry Writers can help you target new markets, improve your competitive position and refine your brand online and in print.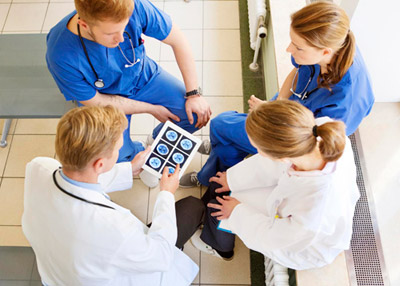 Proven healthcare communications
Award-winning writers and creative partners
20 years of experience serving a wide range of organizations
Our writing team delivers a unique prescription for success to healthcare providers, payers, pharmaceutical and biotechnology companies, and information technology companies, as well as international organizations focused on global health issues. A wide range of organizations have relied on Health Industry Writers to create and execute marketing campaigns, develop bylined articles for publication in the general press and trade journals, expand news coverage, and craft white papers and reports detailing a variety of timely topics — from medical research findings to public policy developments and world health challenges. We have also managed the production of an array of print and web communications.
Health Industry Writers is a specialized division of Susan Carol Associates Public Relations, Inc. Launched in 1989, the full-service firm provides integrated writing, publications and advertising/marketing communications services to a variety of industries.
Schedule a Consultation
We would welcome the opportunity to discuss your health industry writing needs. Please enter your name and email below and we will contact you to set up a consultation.
"Susan Carol Associates transformed our vision and ideas into marketable content. Their expertise and ability to clearly articulate complex topics, such as healthcare and technology, was instrumental in the formation and successful launch of our corporate website."
Will Wong